Hemp Oil
Moisturizes & Regenerates
Hemp Oil
Sizes available: 500 ml, 250 ml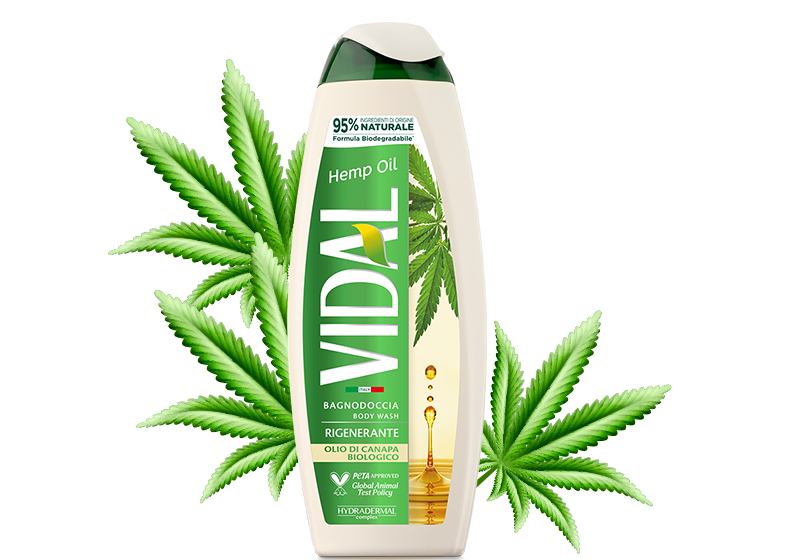 HEMP OIL
The first shower gel with Hemp Oil with a sweet and intense fragrance, for a pleasant sensation of well-being.
Extracted from the cold pressing of the seeds of the Cannabis Sativa plant, Hemp Oil is the perfect ally for the well-being of the skin. Rich in mineral salts, vitamins and essential fatty acids, such as Omega 6 and Omega 3, Hemp Oil has exceptional benefits:
- gives lasting hydration;
- has soothing and antioxidant properties;
- protects the skin and increases its brightness;
- rebalances oily skin.
WITH HYDRADERMAL COMPLEX
The formula is enriched with the innovative Hydradermal technology, a complex of dermo-cosmetic agents that hydrates the skin and helps making it softer, silkier and brighter.