Liquid Soaps
Moisturizing and delicate formulations with neutral pH.
White Musk
The unmistakable penetrating and intense aroma of White Musk embraces your hands in an invigorating and seductive caress. This fresh, long-lasting fragrance has become a great success, and a classic in the heart of consumers.
Sizes available: 500 ml
Argan Oil
Formulated with biological Argan Oil, rich in nutrients and active ingredients (Vitamin E, Omega 3, Omega 6), to cleanse and nourish the hands. The fragrance, warm and elegant, unites top notes of citrus to a deliciously spicy heart and leaves a lingering.
Sizes available: 500 ml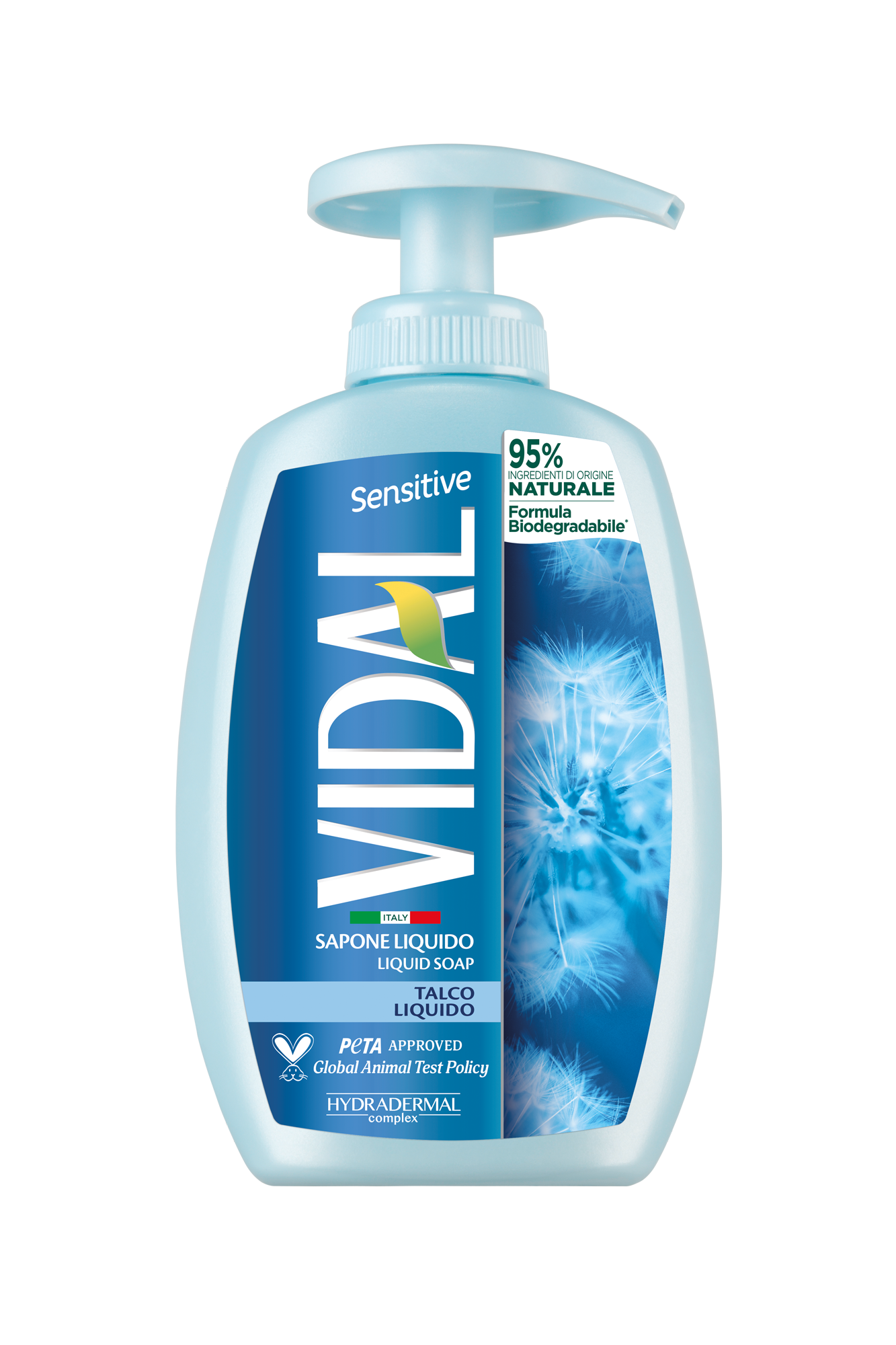 Sensitive
Enriched with Liquid Talc, it caresses the hands giving an intense and long-lasting feeling of healthiness and nourishment. The fragrance has light powdery notes, enhanced by a delicate flower bouquet, for a perfume loved by the whole.
Sizes available: 300 ml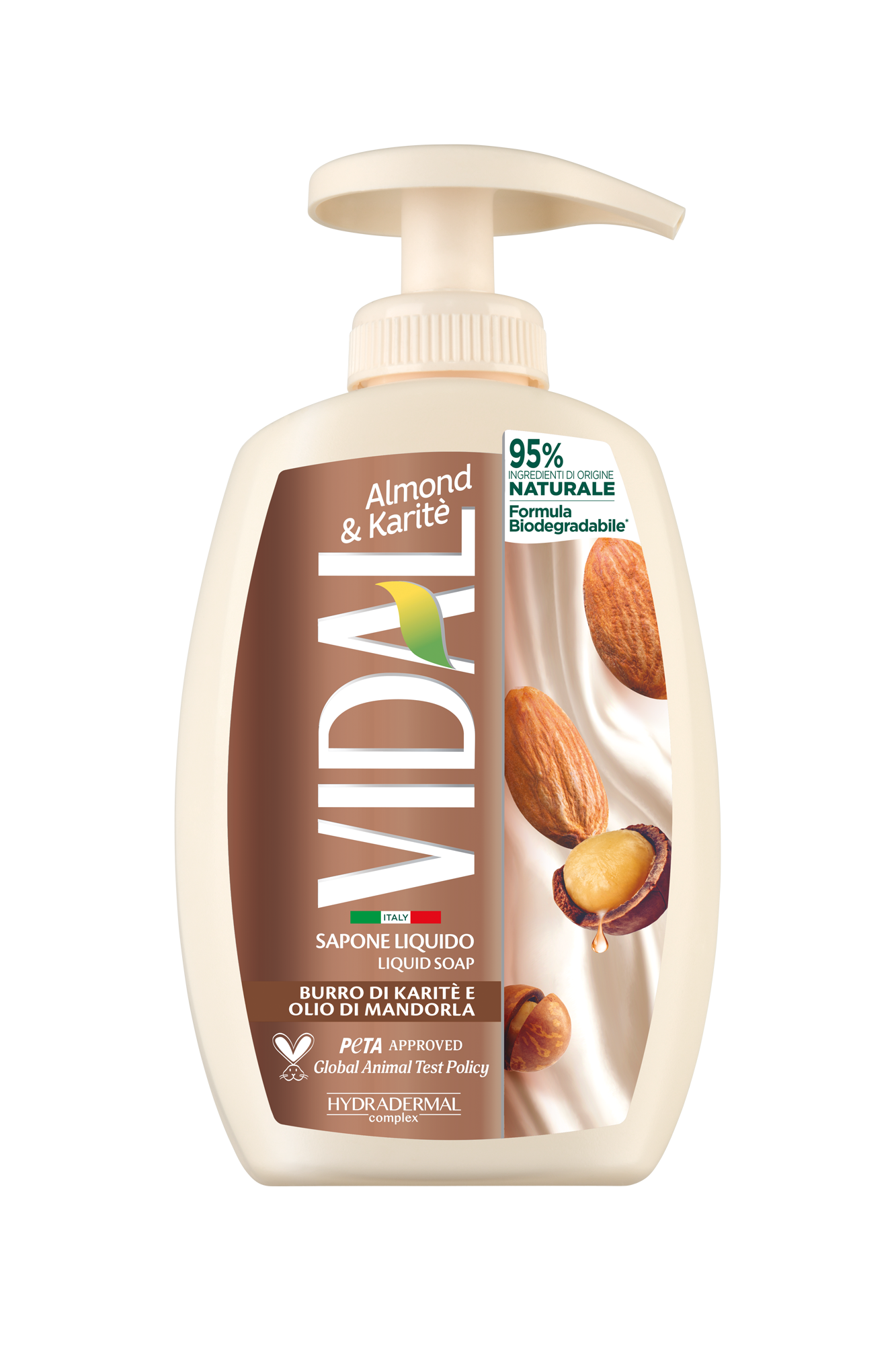 Almond & Karitè
Enriched with Almond Oil and Shea Butter, with moisturizing and soothing properties, it gives the skin an amazing feeling of softness and silkiness. The fragrance is sweet and embracing, with top notes of citrus and a light caramelised core.
Sizes available: 300 ml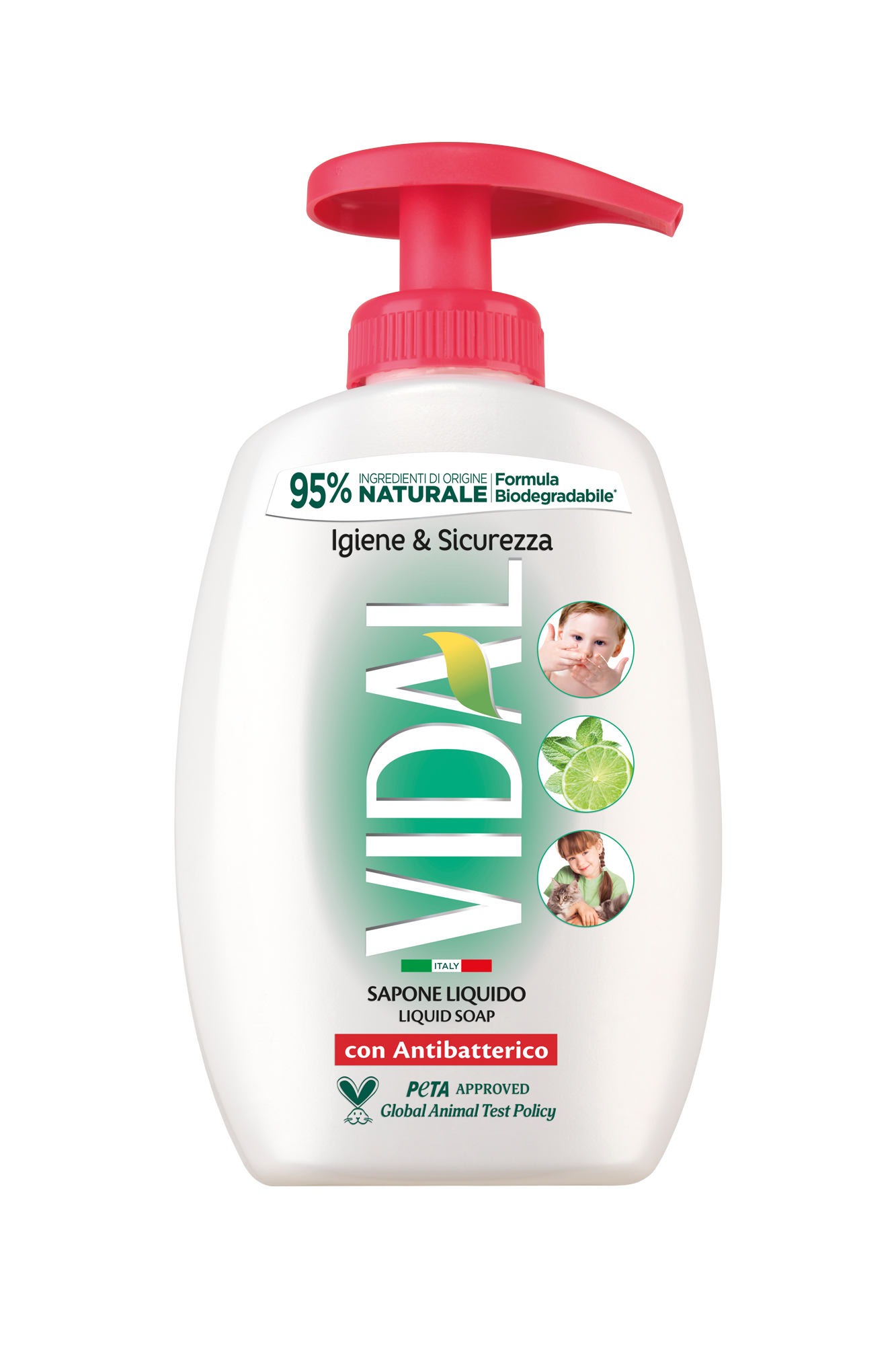 Antibacterial
The antibacterial formula contains Vitamin E, SymDeo® and Undecylenic Acid, with antifungal properties. This liquid soap is a delicate cleanser for both hands and body and is suitable for the most sensitive skin, as for children. The sparkling scent of Mint and Lime gives a lasting feeling of freshness.
Sizes available: 500 ml