Hair product line
Beauty treatments with natural active ingredients and extracts.
Anti-dandruff
Sebum regulating action for hair with dandruff
Formulated with Piroctone Olamine, a sebum regulating active ingredient, eliminates dandruff and delays its return. Red Juniper extract efficient cleans, and soothes discomfort and skin irritation.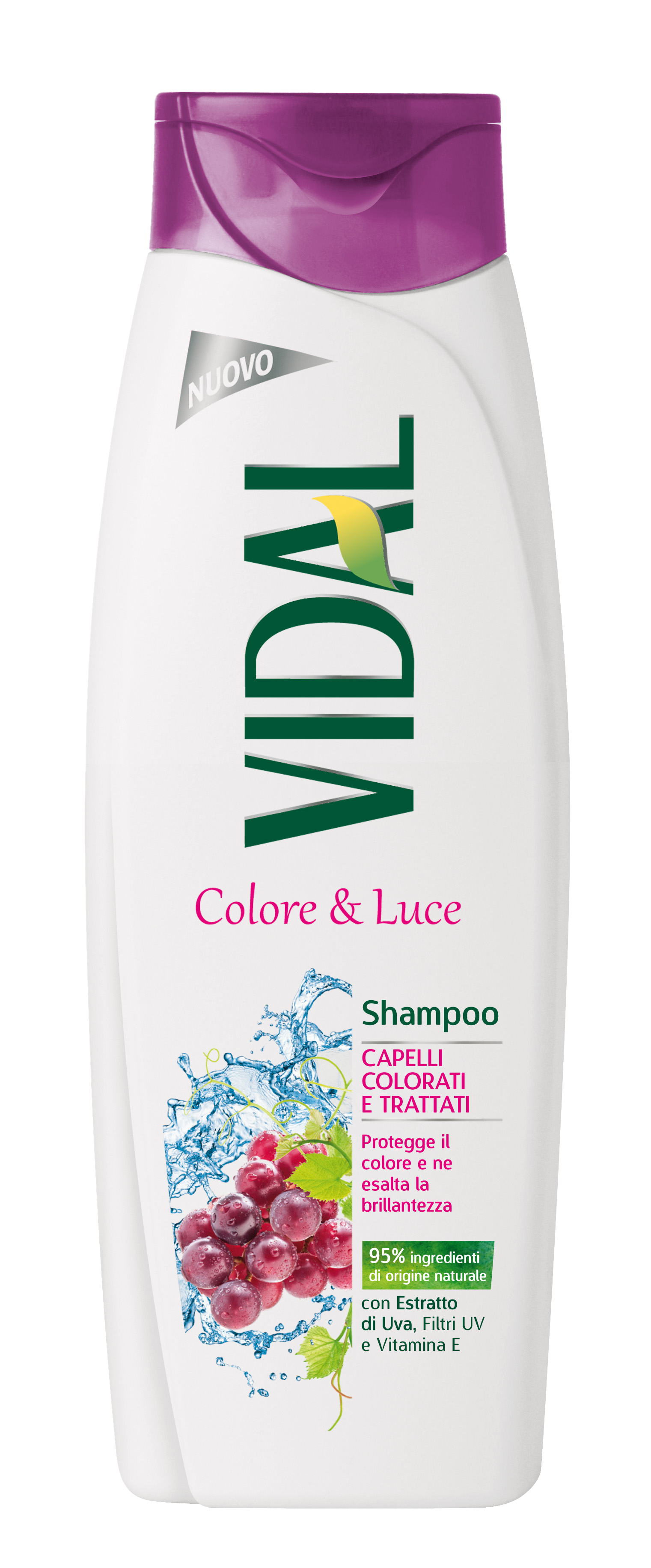 Colour & Light
Intense and protected colour for dyed and treated hair
Its innovative formula with Color Defender sets the colour within the hair and uniforms the surface, intensifying its shine. Grape extract covers the hair fibre, creating a barrier effect against the damaging action of the sun's rays.
Colour & Light Shampoo cleanses and nourishes dyed hair, ensuring softness, shine and colour fastness.
Hydra & Curl
Bouncy and defined curls for wavy hair
Formula enriched with Elastin which defines and shapes curls, making them bouncy, soft and shiny. Gooseberry extract moisturizes and controls volume, eliminating frizziness. Hydra & Curl shampoo deeply cleanses and moisturizes, improving the definition and softness of curly or wavy hair. The beauty treatment is completed with the moisturizing Hydra & Curl conditioner.
Light & Silkness
Beauty and repair for damaged and dull hair.
Thanks to the exclusive formula with Argan Oil, rich with Omega 3, Omega 6 and Vitamin E, Light & Silkness Shampoo is deeply nourishing, leaving the hair moisturized, soft and incredibly shiny.
Complete the treatment with the Light & Silkness Conditioner, with Argan Oil, that restores lightness to dull, damaged hair, nourishing it from root to tip.
Straight & Silky
Long lasting smoothness for difficult to straighten hair
The Straight & Silky Shampoo, thanks to its special film-forming agents, controls static electricity and protects hair from humidity, leaving it soft and incredibly controlled.The beauty treatment is completed by the Straight & Silky conditioner, created to detangle and moisturize difficult to straighten hair.
Strength & Vitality
Recommended for frequent washing, suitable for the whole family
Formulated with Vitamin Complex, pure vitamin concentrate, which acts together with Grapefruit extract, with stimulating and energizing properties, to give strength and vitality to the hair. Strength & Vitality shampoo is gentle, and recommended for frequent washes and for all types of hair. The beauty treatment is completed with Strength & Vitality conditioner that moisturizes and protects the hair, gradually restoring its natural shine and softness.